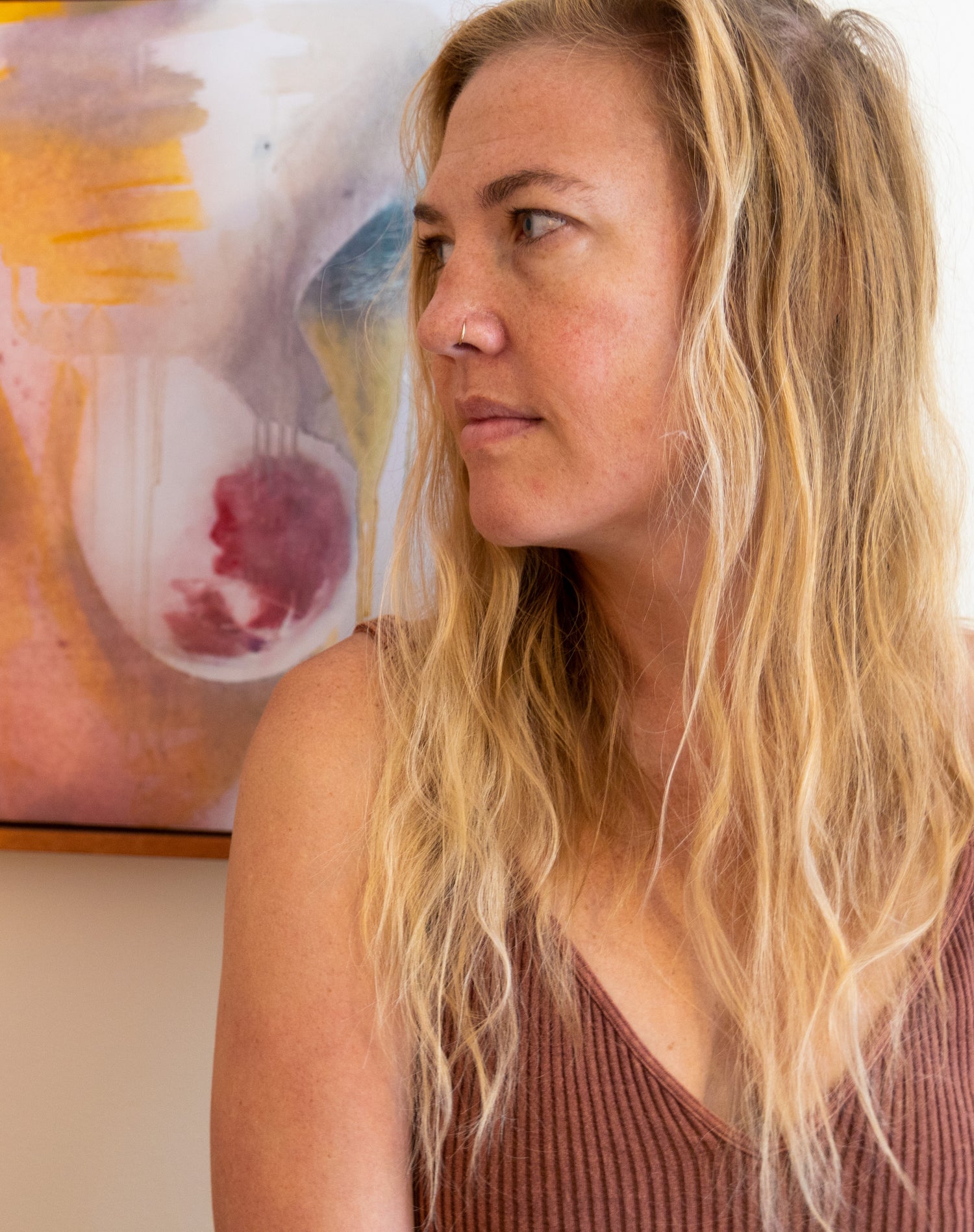 about
S | G | L WORKS produces art & works that energize the connection between everyday life and the unseen. Intended to bring thought-provoking beauty to your everyday spaces, these visual studies in symbols, sigils, iconography and archetypes are designed to interact with the subconscious in order to bring about slow but potent energetic growth to all who encounter them on a regular basis. 
These works are intended for your most intimate and beloved spaces: your homes, your work spaces, and the hallways to the inner and outer sanctums of your world. Careful placement in a location you will encounter them daily is the most effective and fast way to receive the energetic shifts they provide.
⊹⊹⊹
Founded in 2022 by artist Caitlin Scholl following her diagnosis with breast cancer at the age of 39, S | G | L WORKS is a site for healing, growth, and the culmination of decades of study and practice in the creative, poetic, and energetic arts. Using a combination of craft, technique, and intuitive practices, Caitlin creates original and collaborative keepsakes of spiritual significance to elevate the everyday experience and connect people to the unseen, both inner and outer.
⊹⊹⊹
S | G | L WORKS is woman and artist-run, and is committed to profit-sharing with organizations that create more equitable outcomes for individuals facing structural oppression. In loving kindness we share our success with those who need it most.